Sports Reports 2018-2019
Netball Tournament
Well done to the netball team for coming runnners up at the Colchester Blackwater Partnership tournament; they played brilliantly only losing in the final to St Mary's.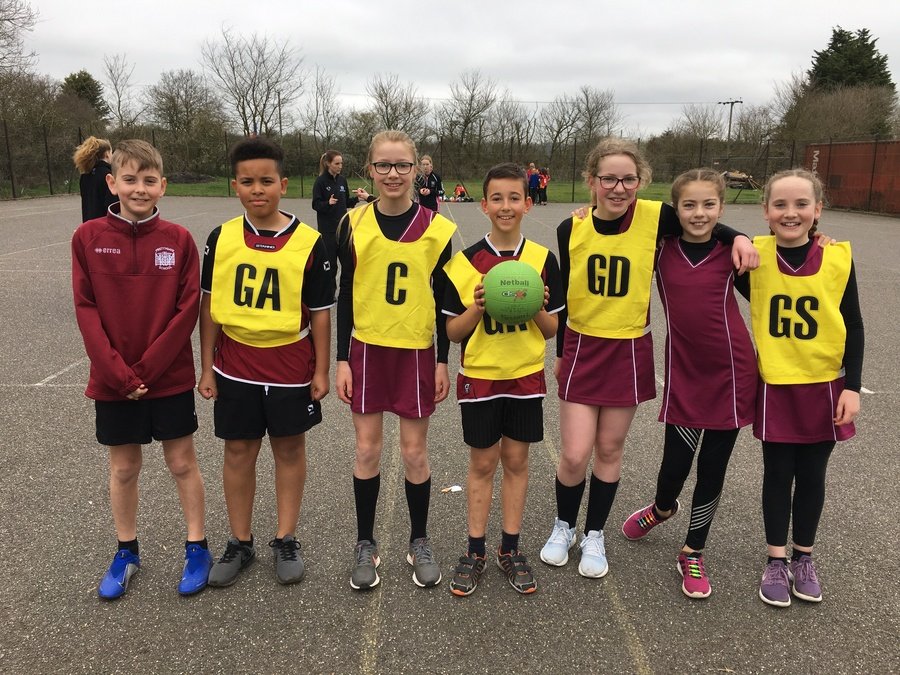 Year 4 Football Tournament
Well done to the boys from Year 4 who took part in Tuesday's football tournament at Shrub End playing field. Their behaviour and determination was impeccable throughout, and they gave some fine performances against some very good sides. Prettygate finished 7th out of 11 teams, finishing the tournament with a 2-1 victory over Heathlands.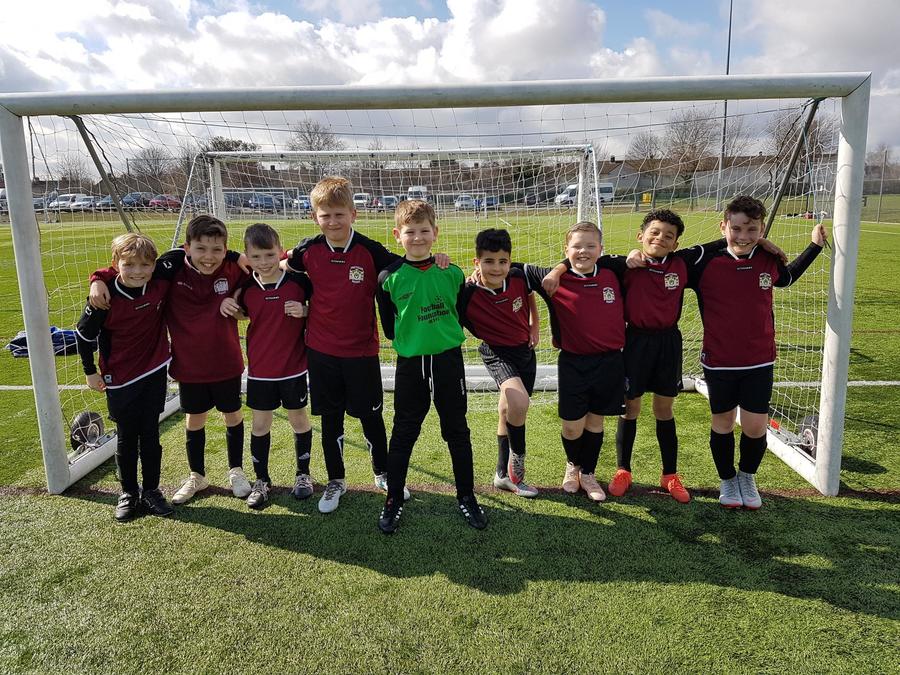 Sportshall County Finals
On Wednesday 13th March the sportshall athletics team had the honour of representing Colchester at the county finals in Southend. The children performed brilliantly in the running, jumping and throwing events to come a very respectable 20th overall. It was a great opportunity to compete in such a high calibre event and the children were all brilliant ambassadors for our school. Congratulations to all involved.
Mrs Rees
Netball Match vs Kelvedon
4th March 2019
The netball team headed over to Kelvedon to continue their quest for the league title this season. Despite the deluge on the journey there, we managed to play the fixture, albeit in slightly wet conditions. Throughout the match, the team put together some excellent passes and all the shooters were on great form resulting in a convincing 12-0 win. Another fantastic result - congratulations to all the team.
Mrs Rees
Years 5 & 6 Cross Country
Well done to all the children who competed in the area cross country competition at Colchester Rugby Club last week and thank you to all the staff and parents who have been involved in training the children and supporting them at the event. The results were as follows:
Year 5 boys 3rd
Year 5 girls 9th
Year 6 boys 4th
Year 6 girls 2nd
Well done to everyone involved.
Years 3 & 4 Cross Country
Well done to everyone in the year 3 and 4 cross country team - with a special mention to Sophie in Year 3 who came second in the whole of the Colchester area.
Sportshall Athletics Final – Essex University
After their success at the group stages, on Wednesday morning, the Sportshall Athletics team set off for the Colchester area final at Essex University. We knew it was going to be a tough competition, with all the best schools in Colchester competing for a place at the county finals. The track events took place first and the whole team put in incredible performances in the running, jumping, throwing and speed bounce events. After lunch were the track events; now for anyone who hasn't been to this event before, it is hard to describe how exciting (and nail biting) these relay events really are. The team were again nothing short of amazing. In every event, they gave it their all and experienced some really fierce competition from both Heathlands and Kelvedon. After a fantastic day we were delighted to find out that we were the overall winners and are very much looking forward to representing Colchester at the county finals in March. I would like to say an enormous thank you to Mrs West, Mrs Hughes, Mrs Bueggeln and Mrs Potter for their support on both days and to the Sports Crew back at school who have been an integral part of the team's training.
Mrs Rees
7th Feb
Tag rugby tournament at Mersea Rugby Club
Twelve intrepid children formed the tag rugby squad for this event, held at a very blustery Mersea Rugby Club. It was a great event and the children gave a very good account of themselves, winning one, drawing two and losing two of their matches against some excellent teams. I was thoroughly impressed with the children's attitude throughout the tournament, showing terrific determination to battle against the strong winds and sometimes superior teams without letting their heads drop. Well done, everyone!
31st Jan
Football match vs St John's Green
St John's Green made the journey to Prettygate for this match. It proved a very one-sided affair and the mercy rule came into effect at half-time, with the score ending at 11-0 to Prettygate. However, the teams were jumbled up, bibs donned and the boys played out a fantastic second half in true sporting fashion.
30th Jan
Football event at Holmwood House
The annual football competition between Prettygate and Holmwood House took place on Wednesday afternoon. 36 children from across Years 5 and 6 took part, separated into four teams. As ever, the children represented the school magnificently and each team came away having won their match. The scores were 2-1, 6-3, 3-0 and 4-1. After the matches, the children were treated to a delicious hot meal with their opponents, while the parents that attended had a much-needed hot drink and a sandwich/slice of cake. Thanks must go to the staff at Holmwood House for their organisation and hospitality – it really is a lovely event.
24th Jan
Football match vs Heathlands
Prettygate hosted Heathlands for this match, a team that always proves a difficult opponent. The teams were very well matched and the result could have gone either way. However, on this occasion Prettygate edged it and finished with a 2-1 victory. Well done, boys!
Heat 2 Sportshall Athletics

On Wednesday I took a group of 20 children from years 5 and 6 to Essex University to compete in the second heat of the Colchester and Blackwater School Sports Partnership Sportshall Athletics competition. This is always a highlight of the sporting calendar here at Prettygate and an event that everyone looks forward to attending. The children have to compete in a wide range of field and track events including: speed bounce, long jump, triple jump , throwing and obstacle and relay races. All these events enable children with individual ability to shine through at the same time as being part of a team. I was so impressed with everyone's performance and we were delighted to find out that we won the competition overall. More importantly however, I was incredibly proud of the fantastic support and encouragement the children gave each other throughout the competition; they cheered everyone on in their races and congratulated them on their return, regardless of the outcome. We are looking forward to attending the finals next Wednesday – well done to everyone involved.
Mrs Rees
18th December
Inter-house Cross Country Finals
This morning the whole school wrapped up and made their way over to the field to watch the inter-house cross country finals. Each year group had 12 competitors, three from each house, and everyone was excited to cheer their house on. All the children running did brilliantly and we all enjoyed some really competitive races. Pluto were the overall winners scoring a tremendous 164 points. Jupiter came in second place with 143 points, very closely followed by Mars with 142 points and Venus with 139 points.
Well done to all the runners and spectators - a super start to the week!
Mrs Rees
13th December 2018
CBSSP Year 5/6 B Team Football – Shrub End
The boys' B Team competed against 12 other schools at this fantastic event, in what felt like arctic temperatures. However, the boys didn't let the weather affect them and they played magnificently. 6 games were played, and the team came away with three draws and three losses. For some, this was the first time they had represented the school and they did an excellent job. Congratulations on a great effort, boys.
Mr Shaw
12th December 2018
CBSSP Year 3/4 Sportshall Athletics - Essex University
Prettygate win Sportshall Athletics!
On Wednesday our year 4 indoor athletics team won the Colchester and Blackwater area Sportshall Athletics at Essex University.
The children competed alongside eight other schools in running, jumping and throwing events and delivered outstanding performances against some tough competition. There were some great individual and team performances and many of the team finished first in their events overall. The children's team spirit was particularly noticeable; they cheered each other on and congratulated everyone when they returned from events, however well they did. We were very proud of all the children, especially as for most it was the first time they had ever represented the school.
Thanks to all staff and parents involved in training and transporting the children.
Mrs Rees
5th and 6th December 2018
Inter House Cross Country Heats
Today we held the heats for our first ever inter-house cross country competition. Every child in the school took part and everyone ran really well showing great stamina and determination. The top three boys and girls from their house in each year group will go through to the finals on 18th December. Well done to everyone who took part!
Mrs Rees
6th December
CBSSP Year 3-6 Inclusion Festival – Thurstable School
A group of children from years 3-6 had the opportunity to take part in a fantastic event at Thurstable School, run by Miss Dey our School Games Organiser. The children had a go at some multi-sports events and then were able to take part in a session on the climbing wall. They all had a brilliant time, developed in confidence and thoroughly enjoyed the afternoon.
Mrs West, Mrs Chisnall and Mrs Hughes
29th November
CBSSP Year 5/6 Dodgeball – Thurstable School
On 29th November a team from Prettygate went to Thurstable school to take part in a dodgeball competition. This was a great opportunity for many of the children involved to represent the school for the first time. Dodgeball is a great sport and is played at an extremely fast pace. The children all did really well and thoroughly enjoyed the afternoon. Well done to everyone involved!
Mrs Seal
Monday 19th November
CPSL Netball v Monkwick
The last match before Christmas against Monkwick saw the Prettygate Netball team continue their winning run. The team put together some great passes and skilfully moved the ball through the court to get in good shooting positions. The shooters continued their excellent form and scored consistently well throughout the match. A great way to complete our 2018 fixtures, well done everyone!
Mrs Rees
Thursday 15th November
CPSL Football League PJS v Monwick (away)
What a thriller! This match had everything – shots off the woodwork, an own goal, goal-line clearances and a 3-3 final scoreline. Both teams were very well matched and a draw was a fair result. The passing and positioning of the team was much-improved from the previous game and I was once again very impressed with the boys' attitude and work rate. Well done, boys!
Mr Shaw
6th November
CBSSP Year 5/6 Boys Football Finals – Shrub End
Following on from the previous successful tournament, the boys' football team took part in the finals, again at Shrub End. This was a nail-biting tournament that saw the boys play extremely well in every match but come away with several 1-0 losses that could easily have gone the other way. However, their attitude was faultless and they showed great resilience. A huge positive was the boys' 3-1 win against Kelvedon, which doesn't happen very often! Well done to everyone involved.
Mr Shaw
Monday 5th November
CPSL Netball v Lexden
In our second match of the season, the netball team built on their success from their opening match and played really well throughout the match culminating in a superb 13-2 win. Well played everyone!
Mrs Rees
Tuesday 30th October
CPSL Football League PJS v Friar's Grove (home)
This was the first league match of the season and was a game of two halves, as they say! The first half was a closely-fought contest and finished 1-1. In the second half, Friar's Grove turned up the intensity and Prettygate left with an 8-2 defeat. There were plenty of positives to take away from this match, as well as a few lessons learnt! Well done boys for keeping on going right to the end.
Mr Shaw
Monday 8th October
CPSL Netball v Friar's Grove
In our first match of the season the netball team played against Friar's Grove. The team started well scoring in quick succession and proceeded to consolidate and increase their lead throughout the match. The team demonstrated excellent passing skills and accurate shooting resulting in an amazing 12-0 win. Congratulations and well played to all involved.
Mrs Rees
Tuesday 2nd October
CBSSP Year 5/6 Boys Football – Shrub End
To kick the season off, the boys' football team went to Shrub End to compete against several other local schools. The boys played magnificently and were one of the teams that made it through to the finals. The defence did a particularly good job, not conceding a single goal throughout the tournament. Well done, boys!
Mr Shaw